The Summer Trilogy (or sometimes known "The Summer Series/Trilogy" ) is a three novel book series written by Jenny Han. 
Story
Belly has always lived for the summertime because it means all her favorite things: swimming, the beach and the Fischer boys, Conrad and Jeremiah. She has spent every summer with them at Cousins Beach for as long as she can remember. She has always been in love with Conrad and finally, one summer, it seems like he might have feelings for her too.
But it turns out, so does Jeremiah.
As the summers go on, Belly has to choose between two brothers who love her as she comes to the realization that she will have to break one of their hearts.
Plot Summaries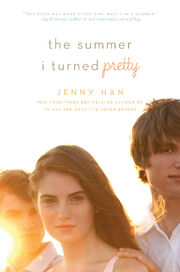 The Summer I Turned Pretty
Belly measures her life in summers. Everything good, everything magical happens between the months of June and August. Winters are simply a time to count the weeks until the next summer, a place away from the beach house, away from Susannah, and most importantly, away from Jeremiah and Conrad. They are the boys that Belly has known since her very first summer--they have been her brother figures, her crushes, and everything in between. But one summer, one terrible and wonderful summer, the more everything changes, the more it all ends up just the way it should have been all along.
It's Not Summer Without You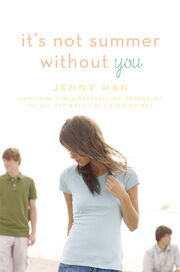 Can summer be truly summer without Cousins Beach?It used to be that Belly counted the days until summer, until she was back at Cousins Beach with Conrad and Jeremiah. But not this year. Not after Susannah got sick again and Conrad stopped caring. Everything that was right and good has fallen apart, leaving Belly wishing summer would never come. But when Jeremiah calls saying Conrad has disappeared, Belly knows what she must do to make things right again. And it can only happen back at the beach house, the three of them together, the way things used to be. If this summer really and truly is the last summer, it should end the way it started--at Cousins Beach. 
We'll Always Have Summer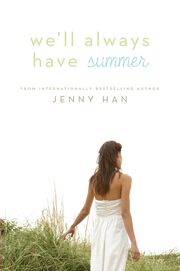 It's been two years since Conrad told Belly to go with Jeremiah. She and Jeremiah have been inseparable ever since, even attending the same college-- only, their relationship hasn't exactly been the happily ever after Belly had hoped it would be. And when Jeremiah makes the worst mistake a boy can make, Belly is forced to question what she thought was true love. Does she really have a future with Jeremiah? Has she ever gotten over Conrad? It's time for Belly to decide, once and for all, who has her heart forever.